Partners
Daniel Collico Savio
Daniel has more than 20 years of experience in Tier 1 companies (NCR, Ericsson, Telefonica, cVidya, Grey Juice Lab, etc). He managed the accounts of about 50 Operators in LATAM, taking care of end-to-end sales and consulting processes, growing from the scratch in Start-ups or improving existing operations.
Daniel is the director of Snark, consulting firm focused on TMT (Technology, Media and Telecom) business in the LATAM,  developing relations between international Vendors and Operators activities in LATAM. The underlying idea is simple, to connect LATAM Operators with global Vendors and Providers in specific areas (Content, RA, OTT, Analytics, Modelling, etc).
Daniel holds a Masters degree in Physics from the UBA (University of Buenos Aires, Sciences) balanced with postgraduate studies in Telecommunications Law (UBA) and Business (UCA). He has trained some 10 Operators, written about 50 articles and lectured about TMT trends for about 20 forums and magazines abroad, in particular for the European chapter of ITS (International Telecommunication Society).
---
Carlos Aramburu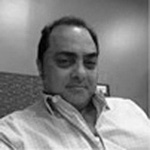 Carlos is associated with Snark Consulting in Media and Telecommunication projects for Telco and Cable clients. He has over 25 years of experience in Marketing and Sales in different Cable and Telco companies, such as VCC, Advance and Telefonica.
Carlos performed in top marketing positions in these companies, leading Internet, Triple Play and Content projects. He negotiated linear TV and VoD contracts thus enabling serveral DTH and iPTV platforms launchs. As a consultant, he worked for Digital Latin America (DLA) advising Telecom Argentina. He currently performs management and spokesman functions in a VAS American company.
Carlos holds a degree in Business Administration,  a Marketing Master from  UMSA and graduate studies in Business Marketing (UCA and San Andrés). He also lectures in a Marketing Warfare seminary for Universidad de San Andrés.
---
Gustavo Mutz

Gustavo is associated consultant of Snark Consulting on projects related to technical and commercial aspects of mobile Telcos.
He has over 20 years experience in Marketing and Technical areas primarily in mobile telecommunications business. After developing all technical aspects of Unifón as startup he contributed to Movistar success in areas such as Network Planning, NW Management and Value Added Services.
Since 2002 from Marketing area he managed services like Voice Mail, Prepaid, Intelligent Network, Messaging and location. He was also responsible for successfully leading the transformation and implementation project of GSM, coordinating and positively engaging to the challenge interdisciplinary cross company working teams.
Gustavo is an Electronic Engineer (UBA), with advanced courses on Marketing (IAE and AHCIET) and Management (San Andrés University).
---
 Lilian Beriro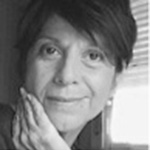 Lili has a record of 25 years of activity in top advertising agencies , TV channels , retail business , e- commerce , Telcos and VOD Companies. Her wide experience covers from web portals in the 90s to the acquisition of Premium Content over the last years.
Lili founded in 2011 "BE Real + Digital" agency. She supports top management of marketing, communication , media, content producers , entrepreneurs and professionals in the new arena that drives the digital revolution to brands and organizations.
Her contribution refers to 25 years among the top managing of advertising Agencies , TV Channels , Retail Business , e- commerce , Business Technology , Telecommunications and VOD Companies.
Lilian has a special expertise on content acquisition & alliances with premium marketplace global Majors , non-Majors and independent producers for the VoD business, gathering about 150 content suppliers in LATAM and Europe and including several consulting business. She also has about 20 years of training about diverse Content and Marketing trends.
---
Ramiro Fernandez Varela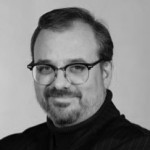 Ramiro started as print media journalist, at Editorial Atlántida writing for Gente and Para Ti Magazines. He created a brand new Digital Media Division in mid `90s. From there he went to Telefónica de Argentina as Content Manager, then to Terra Networks and then jumping into the screen convergence to Discovery Networks Latin America as New Business Development Director in the area for New Media.
Ramiro jumped in 2007 to Viacom Latin America as Senior Director of Digital Media for MTV, Nickelodeon, VH1 and Comedy Central. In 2014 he founded Lectorati, the first social network for readers in Latin America.
Ramiro lectures at the Entertainment and Media Program  (Universidad de Palermo) and has a degree in Content Management (Universidad Austral). He holds a bachelor degree in Political Science and International Relations (Universidad de Belgrano).
---